AIDS Clinical Trials Group (ACTG)  was initially established in 1987 to broaden the scope of the AIDS research effort of the National Institute of Allergy and Infectious Diseases (NIAID). The ACTG established and supports the largest Network of expert clinical and translational investigators and therapeutic clinical trials units in the world, including sites in resource-limited countries. These investigators and units serve as the major resource for HIV/AIDS research, treatment, care, and training/education in their communities.

International Maternal Pediatric Adolescent AIDS Clinical Trials Network (IMPAACT) is a merger of the Pediatric AIDS Clinical Trials Group (PACTG) and the Perinatal Scientific Working Group of the HPTN. IMPAACT will develop and evaluate safe and effective approaches for the interruption of mother-to-infant transmission; evaluate treatment for HIV-infected children, adolescents, and pregnant women, including treatment and prevention of co-infections; and evaluate vaccines for the prevention of HIV transmission among adolescents.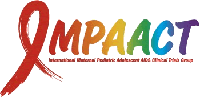 HIV Vaccine Trials Network (HVTN) is an international collaboration of scientists and educators searching for an effective and safe HIV vaccine. The HVTN's mission is to fully characterize the safety, immunogenicity, and efficacy of HIV vaccine candidates with the goal of developing a safe, effective vaccine as rapidly as possible for prevention of HIV infections globally.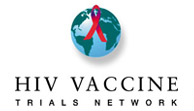 HIV Prevention Trials Network (HPTN) is dedicated to the discovery and development of new and innovative research strategies to reduce the acquisition and transmission of HIV.

Microbicide Trials Network (MTN) will conduct studies of microbicide safety and effectiveness with the goal of supporting licensure of products that will reduce the sexual transmission of HIV.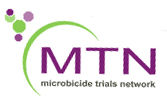 International Network for Strategic Initiatives in Global HIV Trials (INSIGHT) is a merger of two existing clinical trials research groups, ESPRIT (Evaluation of Subcutaneous Proleukin® in a Randomized Clinical Trial) and the CPCRA (Terry Beirn Community Programs for Clinical Research on AIDS). INSIGHT will conduct studies in the area of optimization of clinical management of HIV, including co-morbidities.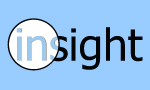 Since inception, UK NEQAS units have provided their services to laboratories in a world-wide basis, ensuring that users of similar assays can access comparative data on the best performance achievable globally. The leadership of UK NEQAS has worked closely with Mr. Denny to develop a CD4/CD8 Validation procedure to evaluate the capabilities of international laboratories.

Patient Safety Monitoring & International Laboratory Evaluation (pSMILE) is a contractual resource at Johns Hopkins University designed to evaluate and develop the capability of laboratories to participate in the National Institute of Health (NIH) - Division of AIDS (DAIDS) - supported prevention, vaccine and therapeutic clinical studies conducted in developing countries; and ensure the integrity and reliability of tests for monitoring safety and efficacy of experimental products investigated in DAIDS - supported studies in developing countries.

This Duke Consortia for HIV/AIDS Vaccine Development (CHAVD) funded in 2019 will apply state-of-the-art technologies and immunologic tools to focus on iterative, rational vaccine design that within 7 years will lead to a successful final vaccine design. The Duke CHAVD will build on 14 years of experience in the Duke Center for HIV/AIDS Vaccine Immunology (CHAVI) (2005-2012) and the Duke CHAVI-ID 2012-2019 programs. The original CHAVI program focused on new vaccine strategies to overcome key immunological roadblocks in HIV vaccine design.