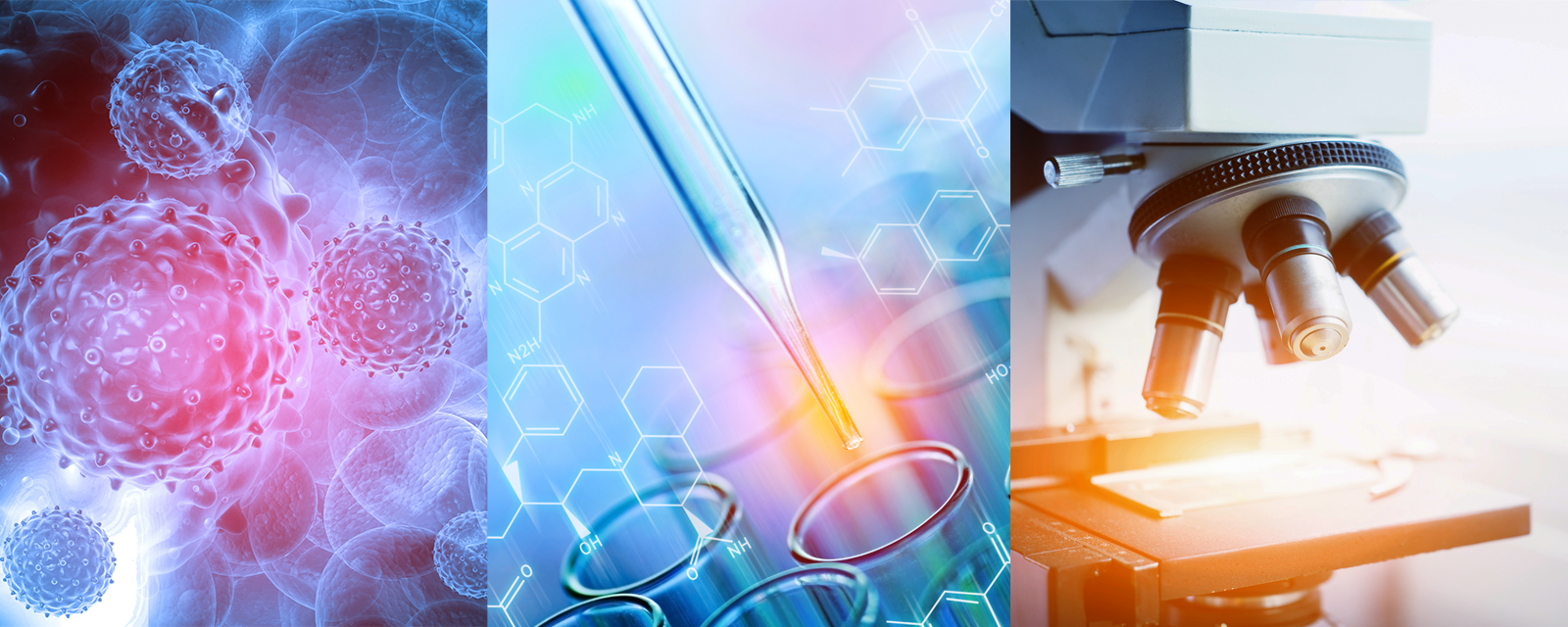 The DVTU is a member of the Centers for Disease Control and Prevention (CDC) sponsored Clinical Immunization Safety Assessment (CISA) project. As a site for this national network, which includes 7 academic medical centers, Duke assists safety experts from the CDC's Immunization Safety Office (ISO) in providing a comprehensive vaccine safety public health service to the nation.

The mission of the CISA project is to improve understanding of adverse events following immunization (AEFIs) at the individual-patient level.  CISA provides consultation to U.S. healthcare providers with complex vaccine safety questions.  In addition, CISA conducts clinical research aimed at addressing vaccine safety questions. The DVTU has conducted numerous studies assessing vaccine safety in special populations and evaluating potential strategies to prevent AEFIs. The DHVI plays a critical role by providing the necessary infrastructure to conduct laboratory assessments for CISA sponsored studies.

Selected Publications
The DVTU serves as one of two Clinical Cores for the National Institute of Allergy and Infectious Diseases (NIAID) Collaborative Influenza Vaccine Innovations Centers (CIVICs). The CIVICs program was created by NIAID to develop improved influenza vaccines that provide broader and longer lasting protection.  As a CIVICs Clinical Core, DVTU work is currently focused on evaluating promising next generation influenza vaccine candidates in Phase I and Phase I/II clinical trials.  The unit is also conducting human influenza challenge studies aimed at determining the optimal dose of influenza challenge virus strains.  Ultimately, we aim to be able to rapidly test promising new influenza vaccines using the human influenza challenge model.

In addition, our CIVICs work is also focused on harmonizing endpoint assays used to evaluate influenza vaccine trials and human influenza challenge studies. Through these efforts, we hope to learn more about correlates of protection from influenza and durable immunity. The Duke Human Vaccine Institute (DHVI) Accessioning Unit & Biorepository is further charged with managing the biological samples obtained from CIVICS clinical trials and challenge studies to enable future research.
Selected Publications
Bernstein DI, Guptill J, Naficy A, Nachbagauer R, Berlanda-Scorza F, Feser J, Wilson PC, Solórzano A, Van der Wielen M,

Walter EB

, Albrecht RA, Buschle KN, Chen YQ, Claeys C, Dickey M, Dugan HL, Ermler ME, Freeman D, Gao M, Gast C, Guthmiller JJ, Hai R, Henry C, Lan LY, McNeal M, Palm AE, Shaw DG, Stamper CT, Sun W, Sutton V, Tepora ME, Wahid R, Wenzel H, Wohlbold TJ, Innis BL, García-Sastre A, Palese P, Krammer F. Immunogenicity of chimeric haemagglutinin-based, universal influenza virus vaccine candidates: interim results of a randomised, placebo-controlled, phase 1 clinical trial. Lancet Infect Dis. 2020 Jan;20(1):80-91.

doi: 10.1016/S1473-3099(19)30393-7

. Epub 2019 Oct 17. PMID: 31630990; PMCID: PMC6928577.
Ortiz JR, Bernstein DI, Hoft DF, Woods CW, McClain MT, Frey SE, Brady RC, Bryant C, Wegel A, Frenck RW,

Walter EB

, Abate G, Williams SR, Atmar RL, Keitel WA, Rouphael N, Memoli MJ, Makhene MK, Roberts PC, Neuzil KM; Influenza Controlled Human Infection Study Group Members. A Multi-Center, Controlled Human Infection Study of Influenza A (H1N1)pdm09 in Healthy Adults. J Infect Dis. 2023 Jan 26:jiad021.

doi: 10.1093/infdis/jiad021

. Epub ahead of print. PMID: 36702771.
Led by Dr. Christopher Woods, Professor of Medicine, the DVTU has conducted numerous studies in our emerging infection/biomarkers department. Dr. Woods serves as Chief of Infectious Diseases and clinical microbiology, and hospital epidemiologist for the Durham VA Medical Center. Dr. Woods is board-certified in internal medicine, infectious diseases, and medical microbiology. His research focuses on the development of novel diagnostic approaches to infectious disease and the potential for interspecies transmission of pathogens. His genomic approach to harnessing the host response for diagnosis of infectious diseases has been called a paradigm shift in the field.
Dr. Woods is a partner in the Southeastern Center for Emerging Biological Threats, core PI of the Southeastern Research Center for Excellence on Emerging Infections and Biodefense, and a leader in the NIH-funded Vaccine and Therapeutics Evaluation Unit at Duke.
During the last two decades the DVTU has assisted with national pandemic preparedness and response.  Through its work with NIAID's Vaccine and Treatment Evaluation Units (VTEUs), the DVTU has evaluated influenza vaccines aimed at the control and prevention of novel influenza viruses of special concern.   DVTU studies have included evaluations of vaccines against avian influenza H5 and H7 viruses and swine influenza H3N2 variant virus. .Several of these studies evaluated vaccines using novel adjuvants. During 2009, the DVTU worked alongside the VTEUs to rapidly evaluate influenza vaccines aimed at preventing pandemic influenza caused by a novel H1N1 virus.  Studies assessed pdm09H1N1 influenza vaccine in children, adults, older adults and pregnant women.  Most recently, the DVTU has conducted multiple adult and pediatric COVID-19 vaccine studies aimed at preventing severe illness due to SARS-CoV-2 infection.

Selected Publications:
Led by Duke Pediatrician, Dr. Emmanuel Walter and Dr. Michel Smith, chief of Duke Division of Pediatric Infectious Diseases, the DVTU has a long standing interest in studying vaccines designed to prevent childhood infections. While a large number of our studies helped to assess these vaccines prior to their receiving approval for use in children by the US Food and Drug Administration, we have also conducted numerous studies of vaccines following their approval.  We are proud that many of the vaccines we have studied are now included in the schedule of routinely recommended vaccines for children and adolescents. Our group worked on vaccines to prevent meningitis, hepatitis, infantile diarrhea, influenza, and chicken pox in young children. In addition, we conducted studies on vaccines to prevent whooping cough, human papillomavirus and meningococcal infection in adolescents. We are currently engaged in studies to prevent RSV infection, which is the most common cause of pneumonia and bronchiolitis in young infants.

Selected Publications
The DVTU has a long-standing collaboration with the Duke Perinatal Research Center (DPRC), whose primary mission is to improve the health of pregnant people and their families. One of DPRC's areas of expertise is infectious disease research in pregnancy including maternal immunization aimed at preventing maternal, fetal and neonatal infections. We have conducted numerous investigational and observational studies in pregnancy including novel vaccines to prevent maternal influenza and COVID-19 as well as infant influenza, pertussis, RSV, and Group B strep. We have proudly contributed to the first U.S. study of H1N1 vaccine in pregnancy during the 2009-10 pandemic and studies of Tdap in pregnancy at the height of the pertussis resurgence in 2008-2012 that informed guidelines for Tdap administration in pregnancy. We are currently engaged in studies of licensed influenza and COVID-19 vaccines to evaluate safety, timing of vaccine, and factors impacting immunogenicity in mothers and infants.
Selected Publications
Madhi SA, Polack FP, Piedra PA, Munoz FM, Trenholme AA, Simões EAF, Swamy GK, Agrawal S, Ahmed K, August A, Baqui AH, Calvert A, Chen J, Cho I, Cotton MF, Cutland CL, Englund JA, Fix A, Gonik B, Hammitt L, Heath PT, de Jesus JN, Jones CE, Khalil A, Kimberlin DW, Libster R, Llapur CJ, Lucero M, Pérez Marc G, Marshall HS, Masenya MS, Martinón-Torres F, Meece JK, Nolan TM, Osman A, Perrett KP, Plested JS, Richmond PC, Snape MD, Shakib JH, Shinde V, Stoney T, Thomas DN, Tita AT, Varner MW, Vatish M, Vrbicky K, Wen J, Zaman K, Zar HJ, Glenn GM, Fries LF; Prepare Study Group. Respiratory Syncytial Virus Vaccination during Pregnancy and Effects in Infants. N Engl J Med. 2020 Jul 30;383(5):426-439. doi: 10.1056/NEJMoa1908380. PMID: 32726529; PMCID: PMC7299433.

Munoz FM, Bond NH, Maccato M, Pinell P, Hammill HA, Swamy GK, Walter EB, Jackson LA, Englund JA, Edwards MS, Healy CM, Petrie CR, Ferreira J, Goll JB, Baker CJ. Safety and immunogenicity of tetanus diphtheria and acellular pertussis (Tdap) immunization during pregnancy in mothers and infants: a randomized clinical trial. JAMA. 2014 May 7;311(17):1760-9.

doi: 10.1001/jama.2014.3633.

Erratum in: JAMA. 2017 Jan 24;317(4):442. Erratum in: JAMA. 2017 Jan 24;317(4):441-442. PMID: 24794369; PMCID: PMC4333147.

Swamy GK, Metz TD, Edwards KM, Soper DE, Beigi RH, Campbell JD, Grassano L, Buffi G, Dreisbach A, Margarit I, Karsten A, Henry O, Lattanzi M, Bebia Z. Safety and immunogenicity of an investigational maternal trivalent group B streptococcus vaccine in pregnant women and their infants: Results from a randomized placebo-controlled phase II trial. Vaccine. 2020 Oct 14;38(44):6930-6940.

doi: 10.1016/j.vaccine.2020.08.056.

Epub 2020 Sep 1. PMID: 32883555.
Led by Dr. Kenneth Schmader, Professor of Medicine, former Chief Division of Geriatrics in the Department of Medicine, the DVTU has conducted numerous studies in older adult populations. These studies assessed vaccines prior to and after FDA approval and CDC clinical recommendations.  The studies include pre-clinical research and clinical trials of the immunogenicity, safety, reactogenicity, clinical efficacy and effectiveness of the live zoster vaccine, recombinant zoster vaccine, standard dose, high dose and adjuvanted influenza vaccines, COVID-19, RSV and pneumococcal vaccines in older adults.   The zoster and influenza vaccine studies include innovative measures of functional status and quality of life which are critically important outcomes in older adults.
Selected Publications
Curran D, Andrew MK, Levin MJ, Turriani E, Matthews S, Fogarty C, Klein NP, Grupping K, Oostvogels L, Schmader KE. Evaluation of two frailty indices, with practical application in a vaccine clinical trial. Hum Vaccin Immunother. 2019;15(12):2960-2968. doi:

10.1080/21645515.2019.1622974

. Epub 2019 Jun 21. PMID: 31157595; PMCID: PMC6930102.

Schmader KE, Levin MJ, Chen M, Matthews S, Riley ME, Woo W, Hervé C, Grupping K, Schuind AE, Oostvogels L, Curran D. Impact of Reactogenicity After Two Doses of Recombinant Zoster Vaccine Upon Physical Functioning and Quality of Life: An Open Phase III Trial in Older Adults. J Gerontol A Biol Sci Med Sci. 2021 Feb 25;76(3):485-490. doi:

10.1093/gerona/glaa127

. PMID: 32530462; PMCID: PMC7907492.

Winokur P, El Sahly HM, Mulligan MJ, Frey SE, Rupp R, Anderson EJ, Edwards KM, Bernstein DI, Schmader K, Jackson LA, Chen WH, Hill H, Bellamy A; DMID 13-0034 H7N9 Vaccine Study Group. Immunogenicity and safety of different dose schedules and antigen doses of an MF59-adjuvanted H7N9 vaccine in healthy adults aged 65 years and older. Vaccine. 2021 Feb 22;39(8):1339-1348. doi:

10.1016/j.vaccine.2020.11.051

. Epub 2021 Jan 21. PMID: 33485646; PMCID: PMC8504682.
The U.S. Flu Vaccine Effectiveness (VE) network is designed to provide estimates of clinical effectiveness of licensed flu vaccines by age group and by influenza (flu) virus type and subtype.
The network consists of seven study sites and one coordinating center (Duke University) spread across the United States:
Arizona
Michigan
Missouri
North Carolina - Coordinating Center
Ohio
Pennsylvania
Texas
 Washington
The study uses a test-negative design which compares vaccination rates among persons with confirmed flu illness versus persons with similar illness who do not have flu based on laboratory tests. More information on the study methods used by the U.S. Flu VE Network is available at Study Design Factors.