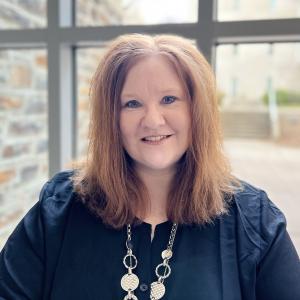 Chief Administrative Officer
Contact Information:
Michelle Smith, PhD, is DHVI's Chief Administrative Officer. She previously served as the Associate Director of Research Finance at the Duke Cancer Institute (DCI). Prior to DCI, Dr. Smith worked at Emory University as the Director of Research Administration for one of the research administration shared services units. At DHVI, Smith oversees all administration and financial operations. She has extensive experience in strategic planning, sponsored research administration, shared services, change management, process improvement, financial and compliance risk analysis, operations management, and training curriculum development. 
Training
Ph.D., Walden University
M.B.A., Columbia Southern University
B.S., Columbia Southern University