The Duke Human Vaccine Institute (DHVI) is pleased to announce that Susanna Naggie, MD, MHS, has joined the DHVI as an affiliate faculty member.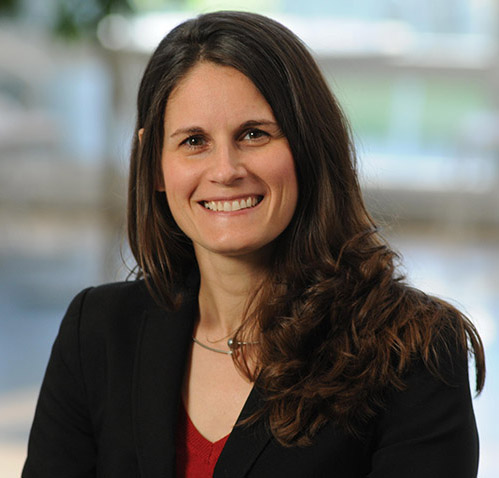 Naggie completed her medical education at Johns Hopkins School of Medicine and her internal medicine training at Duke University Medical Center (DUMC), where she also served as a chief resident in internal medicine. She completed her Infectious Diseases (ID) fellowship training at Duke and then joined the faculty in the Division of ID. She is a professor of medicine and currently holds joint appointments at the Duke Clinical Research Institute and at the Durham Veterans Affairs Medical Center (DVAMC).
Naggie has dedicated her academic career to the care of patients with HIV and viral hepatitis, with a research program focused on understanding the mechanisms of accelerated liver fibrogenesis in this population and discovery of biomarkers for risk-stratification. In addition to her investigator-initiated research program, she is also involved in multiple clinical trials and clinical registries with a particular focus on HIV and liver disease and emerging infections including COVID-19.
Naggie is a member of the DHHS Guidelines for the Use of Antiretroviral Agents in Adults and Adolescents Living with HIV and the CDC/NIH/IDSA-HIVMA Opportunistic Infections Guideline Committee and is a prior member of the AASLD-IDSA HCV Treatment and Management Guidelines and the NIH COVID-19 Treatment Guidelines. She serves as a deputy editor for Clinical Infectious Diseases, as well as the vice dean for clinical research, co-director for the Duke Center for AIDS Research and the interim director for the Duke Clinical and Translational Sciences Institute. Learn more about Susanna Naggie.
---